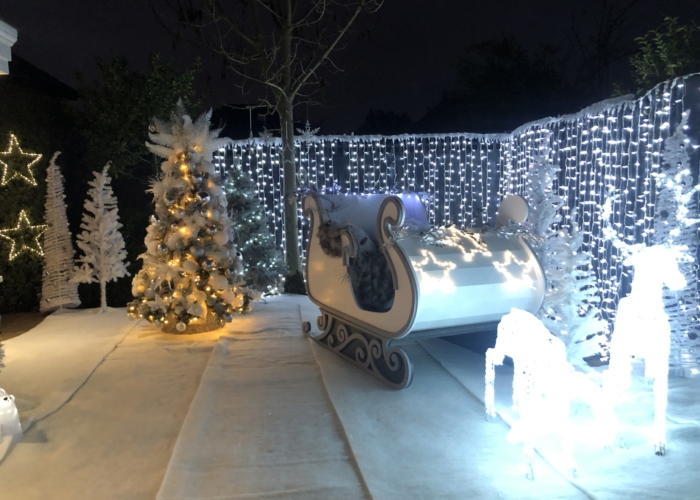 We were thrilled to be invited to the TOWIE set for the first time for the Christmas Special 2020.
What an episode it was!
All filmed at the gorgeous Amy Childs house in Essex
From surprise, Winter Wonderland scene with Santa visit to ice skating, fairground games and Christmas trees to a BIG surprise announcement!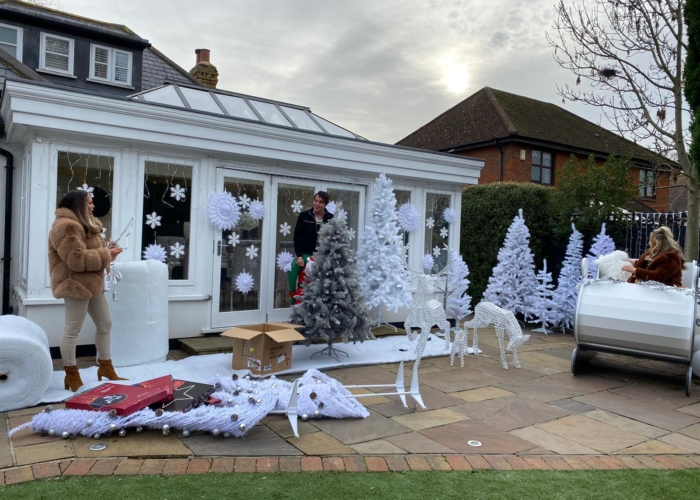 We arrived on a bright, frosty day at Amy Childs house. As the production vans started arriving and unloading the equipment, the place started to be transformed into a Winter Wonderland by such a talented team of suppliers. All very COVID secure with temperature checks, hand gel everywhere.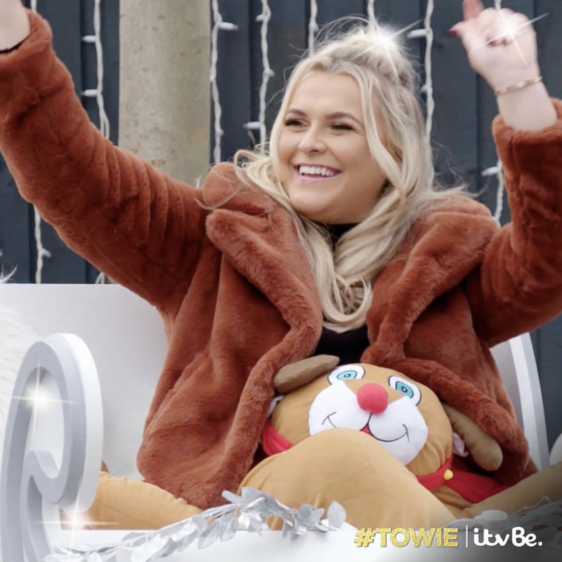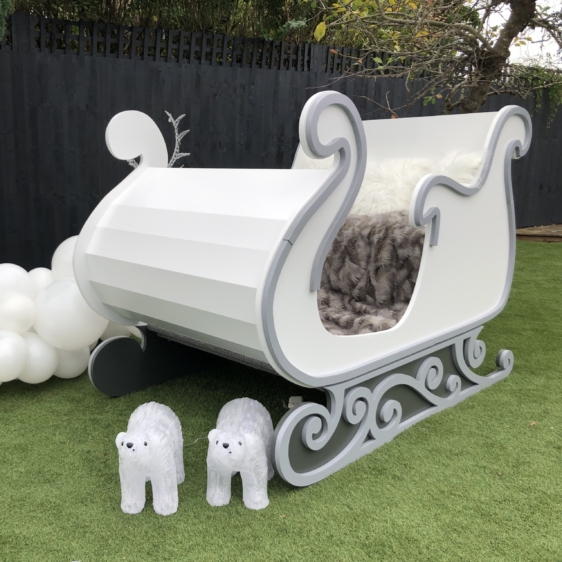 We quickly set to work unloading the sleigh and soon realised that it was actually too big for the side entrance to the house! we were straight away devastated at the thought of not being able to showcase our amazing sleigh. We were lucky another supplier had the tools so we could take apart the sleigh and then between 4 of us to carry it through a very tight side gate!
After putting the sleigh back together we started to set up for the first scene. A beautiful balloon wall was dressed by Lois + Jessica. then we had to leave the garden so it looked like the celebs were setting up the garden for a Winter Wonderland.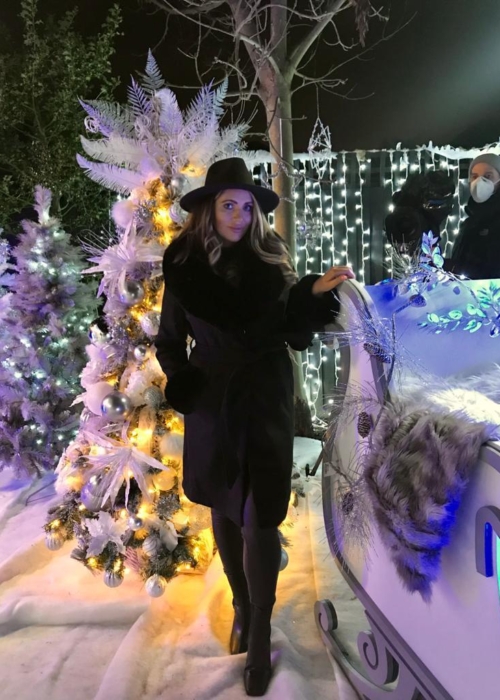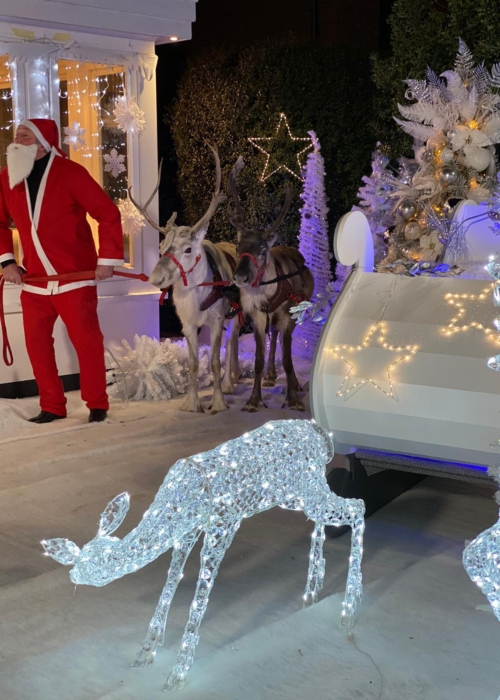 We then returned after filming to set the scene up for the next stage of filming, we got busy putting together our silver sequin wall which created a beautiful backdrop to the stunning balloon wall.
Once we were done, we soon got to helping the production team in putting together Christmas trees to create a magical Winter Wonderland, with fake snow being laid out, trees everywhere and lights everywhere it really was going to be magical.
Due to social distancing, there wasn't a lot of room to wait and watch the filming, however, we heard how exciting it was when 2 reminders turned up to give Polly a surprise she'd never forget!